Do you remember taking typing in High School? I do. My teacher was a very proper lady who went around adjusting the curve of one's fingers and posture. We learned on REAL typewriter's with a bottle of whiteout by our sides (though accuracy was encouraged above all things!). Things have changed. However, the need to learn to type has not.
Part of Josiah's summer rotation is going to be a typing course. I have been reviewing
The Typing Coach Online Typing Course
from The
The Typing Coach
.

This course teaches basic typing skills. It is completely self-paced and systematic.
The suggested pace for the lesson is contingent on the student. I decided I wanted Josiah to move through the Slower Paced Lessons. You cannot move one in the lessons with any errors and I didn't want him to get discouraged. Each lesson begins with an audio lesson and a printed page for practice. You are allowed to use any word processing software for practice. Once the student feels as if he or she has mastered the lesson, she can take a test. As the student is learning to type without looking at the keyboard or monitor the percentage of accuracy and efficiency is higher in the long run.
In fact, using the backspace and delete keys is forbidden!
It is not uncommon for kids of this generation to be familiar with a keyboard of some sort. Most have been texting or pecking out emails from an early age. I was especially pleased to see those lessons that I learned in my High School Typing course all those years ago emphasized with this course. Posture! Posture! Posture! And because Josiah is a first rate 2 finger typist, it was a little harder for him to break that bad habit.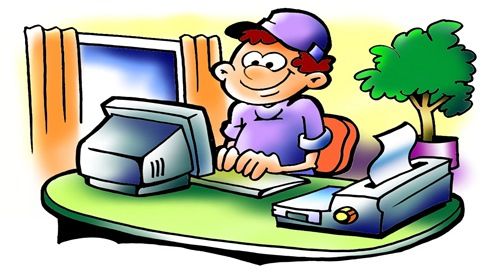 The Slower Paced Lessons takes a bit more time with the core lessons. I found this to be a better fit for Josiah. He needs more time and more reinforcement. As he wishes to be more proficient in typing he hasn't fussed too much!
I also have a confession. I haven't had him take any of the proficiency tests yet (with the exception of the practice tests) but I can show you how it all works and WHY it is working.
This is a screen shot of the Posture Lesson page. There are a variety of videos to watch and audio lessons to listen to. The video of the cute kid practicing good posture was really helpful. Josiah does better when he can see what he should be doing.
The next lesson is the Home Row. Everything the student needs to know is in that audio lesson. There are tips, instruction and encouragement. I did listen to the audio lesson beforehand so I could answer any questions Josiah might have or know when he was slacking off. For example, there does come a time when he had to cover the monitor to see if what he was typing was correct.
Along with the audio and video lessons (where applicable) there is a Student Packet and a Learning Checks Packet to print out. Neither will empty your ink cartridge.
After the student has completed the lesson without ANY errors it's time to move on to the Testing Center. This is the deal. They can't move on until they score 100% on the test. At least, they are encouraged not to move on. The goal here is accuracy..not speed. This is why I felt the Slower Paced Lessons would be better for us.
After the student masters a lesson, he or she simply moves on to the next lesson.
Here are a few things you might want to know.
1. I read this in one of the "helps." One parent started covering up all the practice lines above and below the one currently being practiced on. For those of you who have kiddos who struggle with dyslexia (as Josiah does) this is a BIG help!
2. Make sure you overemphasize to your student the need to check the CAPS key and finger placement. This will help frustration levels.
3. You can use any word processing program. We have Microsoft Word.
4. There are Typing Tickets and an incentive chart to help motivate good work. Josiah is having fun trying to increase his speed and accuracy.
5. You will need audio, a way to print off the Student Packets and a good internet connection. You don't have to Microsoft Word. Some are using Google Docs or Notepad.
This is program is a keeper! I have found it easy to follow and I love that it puts the emphasis on all the right things like accuracy and professionalism.
You can check out Typing Coach via the following social media outlets. Don't forget to click on the banner below for more reviews!