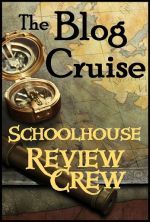 It's tempting as a Homeschool Mom to make everything thing educational. "Josiah have you brushed your teeth? Did you know that toothpaste was invented only about 100 years ago? Maybe we need to google that."
Don't tell me you've never gone there.
Anyhoo. When I started planning this year's Cousin Camp it wasn't my intention to educate the Cousins on the mining practices of the Old West (our theme was "The Dig"), but certain educational opportunities were hard to pass up.
If I had this year to all over again I would have paid more attention to the decorations. The kids didn't seem to mind, but in year's past I have done a little bit better job. This year we went on vacation the week before cousin camp. Talk about pressure!
It's important to keep the campers feed! Fortunately, you can "cowboysize" almost any recipe.
It doesn't get more Wild than eating out under the open sky. One night we enjoyed just cooking hot dogs on a stick over an open fire.
We had cowboy beans another night with cornbread the kids had made during cooking school.
I would make it as simple or as complicated as you have to. Just make it special!
You can't have a Stay Camp without some fun and games.
Pan for Gold! All you need is a little swimming pool, a bag of sand and few baubles (real or otherwise). We made strainers (is that what you call them?) from some screen and frames....added a few spoons and we had us a good time!
After we found our treasure my mom helped everyone make their most precious finds into jewelry. It takes a little bit of know how (check youtube for a few simple wire wrapping tutorials). Everyone was pretty proud of their creations.
Another fun activity was a take on the Spray Gun. I actually got this little inspiration from a friend. Instead of Spray Guns we used Spray Bottles to have an old fashioned water gun fight. I personally don't have an issue with toy guns, but I know some momma's do. Plus, the spray bottle holds more water. Endless hours of fun. We kept a bucket of water outside just for refilling purposes.
So. A big tradition my family is the sing-a-long. My mom is just a bit obsessed. Every quiet moment is a chance for another sing-in-along.
She usually has a crowd of willing participants.
At our camp we had late night movies. If I had to do it again I would make it mandatory to watch this.
You can read these, but they are even better on the audio CDs. My library has lots. Check them out!
You can see what had a great ole time. It was good to just to chill out at the end of the long day.
Speaking of long days....This cowgirl still has a few chores to do before hitting the hay. Night all!