In my opinion, one can never have too many books. To be more specific...a homeschooling family can never have too many books. Especially if those books are beautifully illustrated, educationally interesting and just plain fun! A few years ago, I reviewed my first set of
Carole P. Roman
books. I've gotten to review several since and they are always a welcome addition to our library.
This time around I had the opportunity to review 4 books! Two of them I specifically asked for and the other two came as a surprise from Miss Carole herself. We LOVE her and her lovely books.
The first book I'm going to talk about was one of our surprise goodies. How fun is this!
If You Were Me and Lived on ... Mars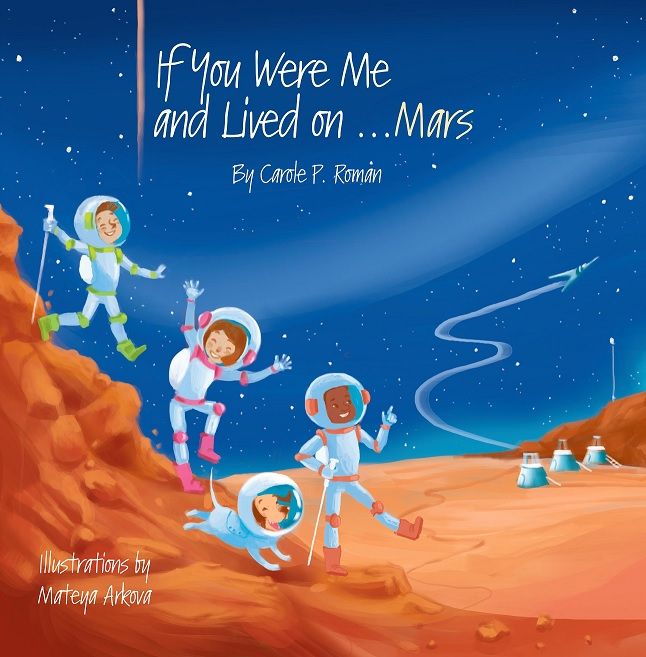 This books is intended for ages . It is not a science fiction book (though that would be really great!), but instead talks about what life might be like for you as an explorer or short-time settler on the red planet. For example, did you know that it would take about 6 months to get there? You would also have to live in a Mars Living Module because of a variety of harsh conditions that are unfriendly to human life.
You would also enjoy scaling Olympus Mons...which is even higher than Mount Everest!
Here is another fun one.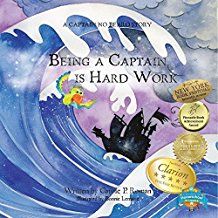 Being a Captain is Hard Work: A Captain No Beard Story
The next "surprise" book I got was one of the Captain No Beard Story series. This time around Captain No Beard and Crew are heading to the Dew Rite Volcano. Unfortunately, Captain No Beard hasn't practiced his listening skills and insists he knows best after his crew members predict a storm and tell him he's heading in the wrong direction! I love the moral of the story AND it wouldn't be a Carole P. Roman book without a science lesson. l love the glossary of Clouds located in the back of the book. My future weatherman loves to identify clouds.
This book is intended for ages 3-8.
This next book was one I specifically requested.
If You Were Me And Lied In.... The American West
This book is part of Carole's international series. In this book we learn what it might have been like traveling the Oregon trail during the late 1800's. For example, we would probably have to gather buffalo chips (buffalo poo!). We would also meet Native Americans on the way. I appreciate the way Miss Carole highlighted the more peaceful interactions between the Indians and settlers.
We also learn how butter was churned and that cowboys made about $25 a month. That's it! Maybe Josiah can be a cowboy!
There is a nice glossary in the book and a guide of famous people of the American West. This book is intended for ages 8-15.
I also requested this next book.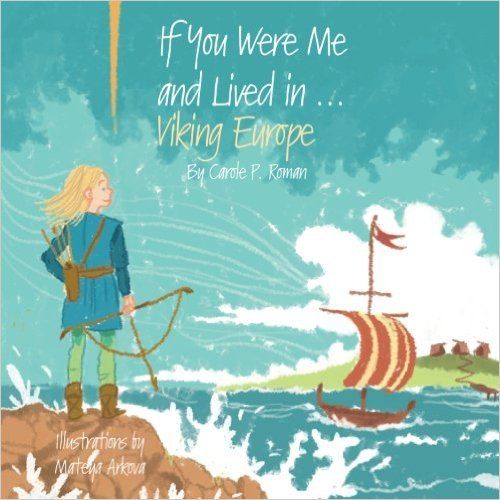 If You Were Me and Lived in ... Viking Europe
This one was so interesting! It takes you back in time a bit and lets us peak into the world of the Vikings. I wasn't aware those who traveled for war and trade were called Vikings while those who farmed were called Scandinavians. When they moved and settled in other areas of the world they ere called Norsemen.
If you were a Viking you would be born into one of 3 classes. The Jarls, the Krals or the Thralls. You also might be fostered out to another family to form an alliance.
I have to say that beyond a few popular Norse Mytholoogy stories I wasn't too familiar with the Viking way of life. This book was fascinating to read...even just for me!
You are going to love any or all of my book choices here. You need to check them out! I think they are perfect for history lessons or cultural studies.
You can connect with Carole P. Roman books via the following social media outlets. Don't forget to click on the banner below to read more reviews.