If you are like me you have entirely too much on your plate. And then when you add all of the Homeschool planning into that…Crazy! I recently had the chance to review Homeschool Planet from the Homeschool Buyers Co-op.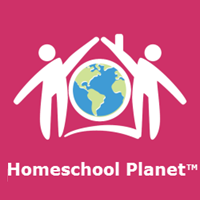 Veteran Homeschoolers will recognize the Homeschool Buyers Co-op. I, myself, have purchased several products through them over the years. They basically offer discounted homeschool products. You can subscribe for free.
A shiny apple in their basket right now is the online Planner known as Homeschool Planet. Not only is this a planner you can use with keeping your homeschool ducks in a row, but you can use it for every area of your life.
If you have followed my blog, you might know that I am strictly a paper and pencil kind of girl. I make lists. And more lists. Give me a spiral notebook and a sparkly pen and I'm happy. However, and this is a biggie, I have discovered that at this point in my life I can't simply keep up with myself. I need something a bit more sophisticated.
That being said…I still need simple. It can't take me longer to figure out all of the bells and whistles with an online planner than it takes to perform the actual tasks I'm trying to plan.
I've used Homeschool Planet in the past and I will say that PROS definitely outweigh the CONS.
There are so many possibilities for use I can't share them all, but I will lay out a few of my favorites. For one, I have the ability to create a schedule for more than one person. Which means at this time, Josiah and I both have a schedule. I can move things we didn't complete to another day and time. I also receive a Daily Digest via email that I can look at. AND I can email or text information from the planner.
For the purposes of this review, I set up Josiah's summer school schedule and created a basic plan for myself to handle projects I'm working on.
This is a screen shot of next week's schedule. Mostly I just included what subject needed to be done at an approximate time. I did link up an online science lesson we are reviewing right now. He is able to click on it and it takes it right to the lesson.
I also included other activities like swimming and the library program.
Because next week is a strange week, we are leaving for Cousin Camp on Wednesday, I easily was able to change things around. This is another GREAT thing. I don't have to plug in an event every single day it is occurring.
One other feature I am loving is I can add any doctor's appointments I might have and I can ask my planner to send me an additional reminder. This is important because I have been known to show up to an appointment a week or month early.
Yup. It happens.
There are other marvelous features like grade reports, the ability to create a transcript and a way to school hours. There is also a resource list. For those who have entirely too many homeschool resources we can't part with this is a good way to keep track of them.
The Homeschool Buyers Co-op has started a new Lesson Plan Marketplace. There are several lesson plans for well-known and popular curriculum. You can create your own lesson plans or take advantage of someone else's creativity and talents. I know that sometimes I just need someone else to do the heavy lifting! All you have to do is purchase the plan of your choice and it automatically fills your calendar with everything you need (except the curriculum, of course). Right now, through the month of June, you will receive a free lesson plan from the Marketplace when you sign up for a free one-month trial.

.