We love game night at our house! One of the companies we've been blessed to be able to review with is
Chara Games
. Just recently,
Unauthorized
made an appearance at our house.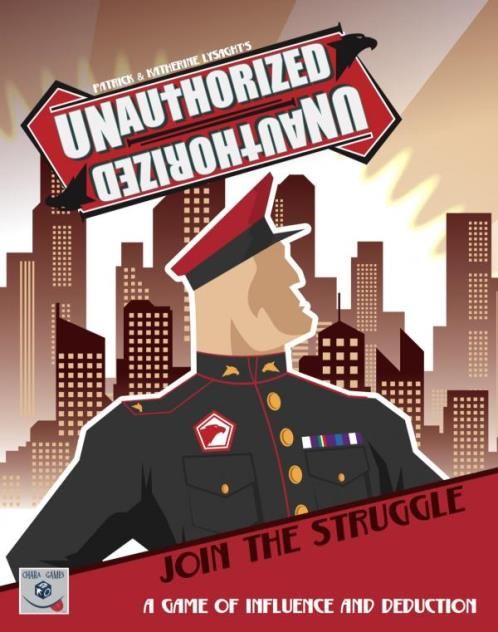 Chara games' mission is to create games that help develop relationships with God and with people. Started by Patrick Lysaght and his wife, Katherine, Chara Games is intended to help people grow in their Christian faith and help bring JOY to the families playing their games.
Unauthorized is role--playing game interjected with a mixture of strategy and chance.. This game leads us into the world of the underground church. It is intended for ages 12 and up and needs to be played with 6-12 players.
Each player is assigned a role. Each role has a specific abilities. Every game has to have a pastor and a police officer.
After the experience cards are dealt the police get 7 red cards and the pastor gets 7 green cards. All other players get a mix of 7 cards a piece. Those experience cards tell you whether the player is loyal to the state or to the church.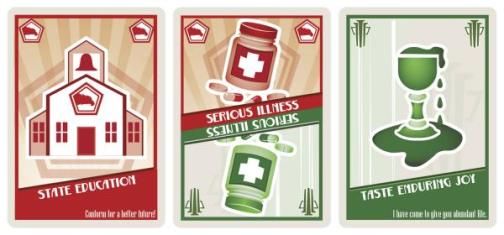 This game can get pretty intense. You can become imprisoned or executed! No one knows where loyalties lie until the end of the game.
The outcome is determined basically by influence. The state wins if there is no Christian majority or if all of the Christians are imprisoned. The church wins if there is at least one person not imprisoned or they have the majority of players.
The whole game should take around 30 minutes.
True Story. There aren't enough people in my house (even with the cat) to even begin to play this game. However, we have had plenty of opportunity to pilfer through the cards and work through a few scenarios. Dd you know that you can "play" more than one person or player in a game? Anybody with an Only Child knows this!
Nevertheless, we will be excited to finally play a whole bunch of people (cat not included). I do recommend to read the instructions thoroughly AND to watch the instructional video. The Lysaght family are special people and we can see all the love and conviction that has gone into this game.
I also think this game gave us an awesome opportunity to have conversations about those who live in countries that are unfriendly towards Christians and the Gospel. What a message!
I am certain you will enjoy Chara Games (and Unauthorized) just as much as we have!