I do enjoy Classical Music. Not too long ago Josiah and I were driving in the car. (at least I was driving) The station was on classical radio. I can't even remember what was playing, but Josiah was transfixed. No talking. Nothing. He had a look on his face...I could tell he was doing a little day dreaming. The music was epic...lots of pounding drums and a sweeping melody.
What was he thinking about? Was he imagining he was an explorer? Or a pirate? I decided to make a little playlist to introduce Josiah to some boy friendly Classical Music.
So here it is. Classical Music for The Adventurous Boy. This is completely a subjective list. It also doesn't include my favorites...I tend to enjoy the lighter more lyrical works.
I've embedded youtube videos I found. I apologize if there is any objectionable content. Some folks who comment on such sites really need to find other means of entertainment. I also chose a few of a live orchestra. I think it's fascinating to watch the conductor! And I also recognize I haven't been too original in some of my choices. Come one...How could I resist the Richard Strauss piece for flying among the stars!
Music to meet certain doom to ~ Toccata: Toccata and Fugue in D Minor, BWV 565- Johann Sebastian Bach
Music to Sail Across the Ocean To ~ Piano Concerto No. 1: I. Allegro non troppo e molto maestoso - Tchaikovsky
Music to Battle a Pirate Ship to…. 1st Symphony (5/6); 4th movement; Boulez- Mahler
Music to battle (anything) to ~
Romeo and Juliet - Suites Nos.1 & 2: Montagues and Capulets (Dance of the Knights) -
Sergey Prokofiev
Music you just have to climb a mountain to ~Rhapsody in Blue - George Gershwin
Music to ride the Open Range to ~ Rodeo Hoe-Down - Aaron Copland
Music to fly into Outer Space to ~

Richard Strauss - Also sprach Zarathustra, Op. 30
Music to cross a desert on a horse with no name to ~William Tell Overture Finale
-Gioachino Rossini
Music for when you finally beat that really difficult level in your favorite game ~ Ludwig Van Beethoven - 'Ode to Joy' from Symphony No. 9 in D minor 'Choral'
Music for when you meet your one true love ~ Tchaikovsky - Fantasy Overture from Romeo and Juliet
Music to help you impress your mother because it is her favorite Classical Music piece ~

Flower Duet - (Lakmé de Delibes)
Music to get all spazzy to ~ Sabre Dance - Aram Khachaturian
Music to face a Mighty Storm to ~

Flying Dutchman - Overture - Wagner
Music to have a really great sword fight to ~ The Firebird Infernal Dance - Igor Stravinksy
Music when you just need to march down the street ~ The Stars and Stripes Forever - John Philip Sousa
Music to Invade your backyard to
~
1812 Overture (Finale) -
Tchaikovsky
Music to run from Dragons (or Trolls) to
~
In the Hall of the Mountain King, Peer Gynt Suite for Orchestra N.º1, Op.46 -
Edvard Grieg
Music that everyone must play when you walk into the room ~ Fanfare for the Common Man - Aaron Copeland
Music to fly around space and time in a little blue box to....because this is my blog.
You can read the first 3 posts in my 5 Days of Homeschooling Blog Hop. Our One and Only, How to Giddy-up When Your Giddy-Up's Gone and We'll Make A Man Out of You.
I'm joining in with some of my TOS Blogger friends. There is some good stuff out there in TOS Crew Blogger land!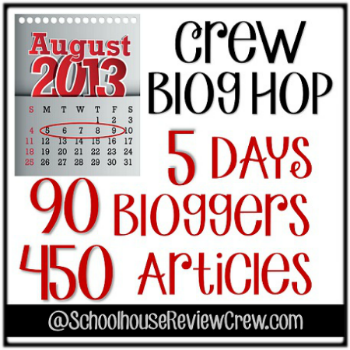 You can also enter to win a FREE ticket to the The Schoolhouse Expo here.